My name is Myrtle Pearson, and I am taking next-level ministry training courses at the Christian Leaders Institute (Learn more about online Bible classes, Click Here). I currently live in Austell, Georgia, USA. Born in Monrovia, Liberia, West Africa, into a family of eleven siblings with my mother and father, I relocated to the United States 1n 1980. I have three adult children and a grandson.
I received a bachelor's degree in Nursing, a dual master's degree in Family Nurse Practitioner & Public Health, and a Certificate in Ministry Training through my current church. Now, I am a minister and servant of the Lord.
I am so grateful that I live in a country where there is the freedom to express, share, and preach the gospel of our Lord and Savior, Jesus Christ.
Challenges and Putting God First
I learned of the Lord from my mother at an early age. We went to Sunday school regularly. I enjoyed the fellowship and friendship so much that I looked forward to our next Sunday gathering. As I grew older, my focus changed to worldly things. Several years later, after two failed marriages, I realized I needed to return to the one true God and let go of my worldly idols. I decided to make God the FIRST in my life. I started developing a real relationship with Jesus Christ. My hunger for God increased as I spent more time with the Master and His word. I noticed the change in me. It was like an awakening for me—a new outlook on the world and life. Therefore, here I am today, sharing His love and joy with everyone that comes in my path.
Free Next-Level Ministry Training at CLI
I believe my ministry call is to help the poor and needy, especially abused and divorced women. I want to encourage all in the Lord. How this will happen, I do not know, but God knows. I know that I am preparing for what God has for me. I pray for God's direction. There is an inner voice that says it is time to move to the next level. So, here I am at the Christian Leaders Institute to get their next level ministry training. I am still seeking God to carry out the plans He has for my life.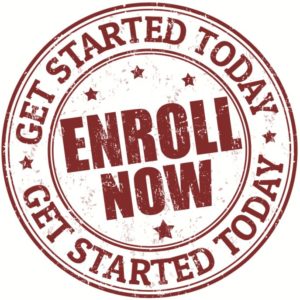 Learn more about ordination at the Christian Leaders Alliance. Interested in a low-cost college degree? Check out the Christian Leaders College.
https://cli-wp-uploads.s3.amazonaws.com/wp-content/uploads/2021/02/CLI-picc.jpg
774
785
Christian Leaders News
https://cli-wp-uploads.s3.amazonaws.com/wp-content/uploads/2022/11/Screen-Shot-2022-11-18-at-11.13.18-AM-300x122.png
Christian Leaders News
2021-02-16 12:29:15
2021-02-16 12:29:15
Next-Level Ministry Training at CLI