Hello! My name is Ronnie Travis Vaughan, and I am 54 years old. I am receiving further Christian education free at the Christian Leaders Institute. I grew up just outside of the Washington DC beltway on the Maryland side. Dropping out of High School at 16, I got my GED. Then, I started working and ended up with a pregnant girlfriend by the time I was 17. By the time I was 19, I was married and in the US Army. I had already made what seemed like a lifetime of bad choices and was on a one-way street to nowhere fast, so the military seemed like the only choice for me.
I spent four years in the military. It taught me a lot. However, I continued to make bad choices and often got into trouble for the things that I did while off duty and drinking. I decided that the military wasn't for me and blamed the rules for all my troubles. The thing is when I got out my troubles just followed me. Needless to say, alcohol abuse eventually caused marital and financial problems as well.
God Saved Me
Thanks be to God that it all came to a crisis point one day in 1993. I felt like giving up, and I turned to Christian radio for comfort. I heard Dr. Charles Stanley explain the gospel very clearly, and I gave my life to Jesus Christ that day! That was 27 years ago. I've now been happily married for 35 years. We have three children, three grandchildren, and one step-grandchild.
Being so sold out for the Lord, I ended up serving in various positions within the local church. I eventually ended up getting licensed as a minister by the Evangelical Church Alliance. Later, I got ordained by another non-denominational group while helping a friend with a church plant. Even so, I have never been in full-time ministry. All my ministry training took place in the local church while I worked and studied at the denominational level. However, I have also taken a few scattered courses for further Christian education.
Wandering
After moving around a bit and leaving the church I primarily served in for over 17 years, I started going to church less and less over time. I ended up backsliding into my former lifestyle. Eventually, I ended up with health issues that kept me from working as well.
God Never Stopped Calling
During the downtime, the Lord began to work on my heart again. Within the last few years, I have been getting back into regular Bible study and prayer. I've come to the end of myself and have started seeking local fellowship once again. To make a long story short, fellowship is proving difficult during this COVID 19 crisis.
Further Christian Education at CLI
Regardless, I'm setting out on a new adventure with the Lord while seeking to further my Christian education here at the Christian Leaders Institute (CLI). It's my prayer that by entering into a formal program of study the Lord will keep me on the right path to serve Him once again in whatever capacity He chooses. And I said, "Here am I; send me!" (Isaiah 6:8)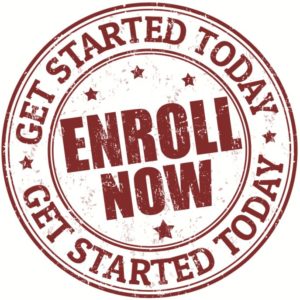 Learn more about ordination at the Christian Leaders Alliance. Interested in a low-cost degree? Check out the Christian Leaders College.
.
https://www.christianleadersinstitute.org/wp-content/uploads/2020/08/Me.jpg
512
512
Christian Leaders News
https://www.christianleadersinstitute.org/wp-content/uploads/2020/07/CLI-LOGO-e1432902471812-300x94-1.png
Christian Leaders News
2020-08-19 08:09:57
2020-08-19 08:09:57
Further Christian Education at CLI