My name is Onica Jolene Attwood, and I am studying at CLI, a free online Christian college. Born and raised in Capetown, South Africa, it is also where my grandparents, my parents, and I attended the Old Apostolic Church. I studied at the International Academy of Health and Skincare where I graduated as a Health & Beauty-therapist.
Current Journey with God
I'm on a journey with God, currently learning how to become a good Christian leader at the Christian Leaders Institute (CLI). I made a few mistakes in life, but I'm so grateful God found me! My relationship and journey with God began when my local hairstylist ministered and prophesied over me. Thereafter, she invited me to church, and I went through water-baptism soon after as well.
Being a resident of the Netherlands 🇳🇱 now, I have found a passion to study again. I am so appreciative of the many opportunities to learn, study, and apply what I've learned at CLI. I find it easier to put into practice what I'm learning. Also, people are more open to hearing my perspective on God's word with my education. I've also been given opportunities to share about several topics in some local churches. I have thoroughly enjoyed it!
It's very safe here as opposed to South Africa, but the need is also great to learn and to understand the Bible. I sense a lack of knowledge amongst fellow believers, especially when I attended various Bible studies. I have struggled to find a place where I can find a good teacher and mentor.
Ministry Dreams
My desire is to connect to God in such a way, that I acquire the necessary knowledge, wisdom, and skills to build a church in my country of South Africa 🇿🇦. My aim is to reach and teach many to overcome racism, gangsterism, and to walk in the way of Jesus Christ. I want others to understand the Jesus is the way and the truth. There are hope and a good future ahead in the body of Christ.
My heart goes out to abused women and children, who are currently living in poverty in the gang-infested Capeflats Colored Communities. It's heartbreaking to even witness it. Young men have given up on hope for a good future. They think the only way to survive is to join gangsters. They need mentorship and guidance. So my vision and dream are to train them to overcome what they're facing. Then, they can become well-equipped leaders and fishers of men with Biblical knowledge.
My Journey with God through Cancer
God became real to me when a few events occurred in my life. They were way beyond my control. I was diagnosed with cancer and given three months to live. I needed to continue with chemotherapy, which I felt almost caused my death. So, I refused to continue with the chemo treatment. I decided to fast and pray! Going to several hospitals asking them to REMOVE the tumor, all the hospitals refused to operate and suggested chemotherapy. I felt like they were forcing the issue, which left me even MORE DEVASTATED!
Eventually, the tumor ruptured, and I was rushed to the hospital. The surgeon there asked me whether I believed in God. She had heard I refused chemotherapy and blood transfusion.
Needless to say, I answered, "Yes of course!"
She gave me an ultimatum, "I'll only do the operation on the condition that you agree to do radiation thereafter" I agreed.
After the operation, the surgeon told me that I'm a miracle because no trace of cancer was found spread in my body. I was misdiagnosed. Bear in mind that I walked for almost five years with a tumor that they refused to take out. Nevertheless, the radiation followed because I had made a promise to the surgeon. The only reason why she encouraged the radiation was to ensure that everything around the tumor was killed.
My Journey with God after the Operation
The radiation took 33 days. It was a very traumatic experience especially since my husband had committed suicide only over a week before my operation. I was totally shattered. I buried him one week before my operation. So, here I was alone in a foreign country. I basically left everything behind: my country, my family, my friends, and my church. I did it all for the sake of love. Therefore, now I SOLELY HAD TO RELY ON GOD.
What really humbled me and made me realize that I needed Christ now more than ever in my life was when I learned I would die in three months' time. Then my mom suddenly died, and thereafter my husband "left" so suddenly. I felt abandoned, betrayed, and broken (my children are adults living their own lives in South Africa). I was left to fend for myself!
Giving up on life, I didn't want to die. I cried, fasted, and prayed, singing gospel songs every day after my operation. That was the only thing I did. Then miraculously the Agape Love of God entered my heart. A love I never knew existed. God placed many Christians around me. They prayed, brought me food and clothes as my weight dropped (I had no food or money). I realized just how much God cares about me. I didn't feel like an orphan anymore. Praise God!
My Childhood Journey with God
I had a very difficult childhood. Being born of mix-raced parents in a country where apartheid was still practiced, I never felt accepted anywhere. I didn't fit into any groups. Sundays were my best days because my dad took me to church and I could wear my beautiful Sunday-dresses, my hat, pretty shoes, etc. It was a good feeling, but I didn't learn much there because women had to remain silent. The best part was after church, my mom prepared a delicious lunch of pot-roasted chicken, potatoes, etc.
When I became a teenager, I left my church and started attending one of my school friend's church. I enjoyed it very much because I could sing, dance, and clap my hands. No more women have to remain silent rules. It was great!
Since then I was church-hopping as the years went by trying to find God. Everywhere I attended there were different doctrines, religious beliefs, etc. Sometimes, I relocated to another city, village, or town. Then, I would always visit the local church and join. So, I had to start all over
again in a new church or congregation. However, I loved it. I met a lot of Christians along my journey up to the point that I immigrated to the Netherlands.
The Turning Point in My Journey with God
It was in my early thirties when I visited my local hairdresser Michelle who started ministering to me while styling my hair. I loved the way she ministered to me. So, she became my permanent hairdresser and close friend. Later, she took me with her to church and I was baptized in a swimming pool at the Pastor's house.
A year or so later, God called me to join the worship team at the local church, walking distance from my home. While worshipping with the team, I could feel my love and trust for God growing more and more. There was an overwhelming yearning to draw much closer to God. I felt the Holy Spirit in my heart. My lifestyle changed, I became a new creation. It was a complete transformation happening to me! Suddenly, life had new meaning and I felt so full! The Bible became my favorite book!
For a period of ten years or so, I've been looking and asking around to find a Christian college for study. I approached several leaders in churches asking them for help. I was told to stay in the proof of the Lord. However, I kept on asking for information, but there were no funds available for me to attend a college. Because of rejection from others, I stopped going to church as well.
Finding a Free Online Christian College at CLI
It was then that the "COVID" pandemic hit the world. So, I started looking for FREE online Bible courses. It was then I came across the Christian Leaders Institute, a free online Christian college. I knew God answered my prayers. I was very excited and started studying immediately.
My desire is to continue with the Christian Leaders Institute, as it gives me the hope to fulfill my dream of building a church and community center to inspire others to do the same.
This free online Christian college is so important to me because I know that I am hungry for the Word of God. I am totally passionate about it and want to share my knowledge with others out there who might also be having the same desires and dreams without the necessary resources to do so.
I thank you for granting me this opportunity and wanting to invest in me as a vessel of God!!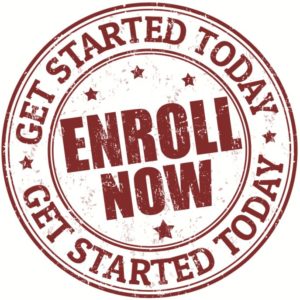 Learn more about ordination at the Christian Leaders Alliance. Interested in a low-cost degree? Check out the Christian Leaders College.
https://www.christianleadersinstitute.org/wp-content/uploads/2020/08/Free-Online-Christian-College.jpg
894
766
Christian Leaders News
https://www.christianleadersinstitute.org/wp-content/uploads/2022/09/Screen-Shot-2022-09-09-at-10.48.33-AM-300x126.png
Christian Leaders News
2020-08-04 11:28:35
2020-08-04 11:28:35
Free Online Christian College