My name is Debbie Reynolds, and I am receiving advanced ministry training at the Christian Leaders Institute (Learn more about Studying the Bible, Click Here). I am from the big city of Houston, Texas, the place I have lived all of my life. Currently, I serve as a bi-vocational Senior Pastor of Faith Tabernacle Church, which is also located in the Houston area. I am a mother of four adult children and seven grandchildren (and one on the way). I was blessed to be married for 36 years to the love of my life, the Late Pastor Eric L. Reynolds. My husband and I were the founders of Faith Tabernacle Church, where I co-pastored with him.
I attended the College of Biblical Studies, where I received a teaching certificate. I received a Bachelor of Art in Biblical Studies at the Institute of Teaching God's Word in Rockdale, Texas. Currently, I am attending the Christian Leaders Institute (CLI) because I desire continued learning and development to do the work of ministry with a greater level of excellence. CLI offers a great opportunity for people like me who cannot afford the seminary cost and have a lot on their plates. The courses are convenient and can be done from my home.
My Younger Years
I came from a household that initially did not serve the Lord. We occasionally went to church on Easter, and that was it. My parents had some negative experiences that turned them off to church. As the years transpired, our household became very dysfunctional. As children, we could clearly see that we needed help as a family, and we needed God!
At that time, when we needed the most help, God showed up in the lives of my parents. They gave their lives to God, and they led us to the Lord. As a family, we came to God and were baptized. My mother became a missionary in the church, and my father became a deacon and later a minister of the Gospel. I remember the advice of my father as I was going to college. He said to me, "Receive the Holy Ghost because He is a keeper, and he will keep you." After I gave my life to the Lord in 1979, I had an awesome experience with God when He filled me with the Holy Ghost. That changed my life forever.
Marriage and Ministry
I sensed the call of God throughout my life, and I knew God had a special purpose for my life. It was so amazing the course that God put me on. I was right in the middle of His will, and I did not know it. I know God divinely orchestrated the day my husband and I met and later married. God set us on a course to do the work of ministry.
Being an introvert and basically a shy person, I thought, how could God use someone like me. My husband was my opposite. He was a people person and a builder. God used him to love me, train me, and help me get out of my box. He helped me do somethings I would never have imagined myself doing, the work of ministry. I was his right hand. I started as a Sunday School Teacher and then later developed a Women's ministry. Eventually, I was co-pastor serving alongside my husband, the Senior Pastor.
My Husband's Death
My husband, my best friend, my pastor, my mentor, devoted Father, Pastor, and the love of my life began to face one health challenge after another. Open heart surgery, flat-lining three times, but God divinely intervened and brought him out. Years later, he suffered a stroke. He walked into a hospital but could not walk out. However, he continued to have faith, and God brought him out. God brought him from a wheelchair to walking unassisted.
I walked and worked with him as we exercised our faith in God, who brought us out of various challenges. As he began to experience more health challenges, I could see him persevere, although weary and tired. There were times when he said, "I need you to step up and handle this meeting." Oftentimes at the last minute, he could not carry out his duties. He would say, "I need you to stand and handle things for me." Little did I realize the slow passing of the baton, nor did I realize how much could happen in a day.
I will never forget the day after Labor Day, 2016. I watched as paramedics work tirelessly to save my husband. He died at the hospital that night and went to be with the Lord. I was devastated and had to plan his funeral, among other things, as I said goodbye to the love of my life. After dealing with my spouse's loss, there was something else to deal with, a ministry without a Senior Pastor.
Transition and Advanced Ministry Training at CLI
Later, God spoke to me to take the helm of the ministry and steer the ship. He said do what you were taught to do. God let me know before my husband's transition that He was training me for another level of ministry. As a Senior Pastor, I am developing myself to do the ministry's work more competently. The advanced ministry training at CLI is going to help me do it.
Pastoring during a pandemic is challenging, and I will need all of the resources I can get.
I thank God for CLI!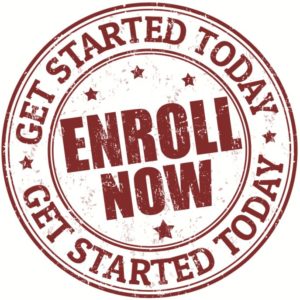 Learn more about ordination at the Christian Leaders Alliance. Interested in a low-cost degree? Check out the Christian Leaders College.
https://www.christianleadersinstitute.org/wp-content/uploads/2020/11/Photo-debbie2.png
366
355
Christian Leaders News
https://www.christianleadersinstitute.org/wp-content/uploads/2020/07/CLI-LOGO-e1432902471812-300x94-1.png
Christian Leaders News
2020-12-03 09:15:22
2020-12-03 09:15:22
Advanced Ministry Training for Next Level of Ministry