I am Torrie Slaughter, a woman of God, a business owner, writer, wife, and mother. I am also a student at CLI with its advanced college-level quality training. My journey began with an urging from the Lord to submit to Him. After wrestling with several doubts, I answered God's calling and entered into an in-depth study. As God's word shaped my life, I understood what purpose meant. I am a certified life coach and have taken several biblical courses to further my education and understanding to help others seek the light of Christ.
I am excited that God led me to the Christian Leaders Institute (CLI) to continue ministry education and training. Living in the foothills of Virginia in the United States of America, I have several options, but none of them checked all the boxes. It was by God's grace that CLI sparked my curiosity. We are an academic family, and my studies became a distant goal because of mounting debt. My husband and eldest son are attending university. Our youngest will enter college next year. I cannot be more grateful for the opportunity to receive advanced college-level quality training on my schedule without cost. CLI is truly a blessing and a model for what Biblical leadership should be.
Personal Testimony
When I was 25 years old, my outer appearance defined me. I struggled with my identity because the purpose of life was abandoned to a rebellious worldly ambition. I didn't know who I was. It took ten years before I woke up to the reality that I was dead in life. No matter the number of good deeds I performed, nothing satisfied me until I surrendered to God.
I was involved in a culture of self-deprecating, self-consuming, and irrational behavior. I repressed the feelings of anger and fear that led to rebellious acts against God. On a dead-end journey, I sought meaning in a life created by my circumstances with no direction or significance. It is now my passion to warn others against the travails of this world, and the proverbial carrots dangled overhead. Through prayer, meditation, education, and overall a real relationship with God, I offer a ministry dedicated to helping others reclaim their inheritance.
My Ministry and Family
Being a woman of faith, I seek to help others overcome barriers and walk in their purpose. We become more effective disciples by removing arrogance, anger, pride, and fear. As a theology student, God showed me how to read and apply His Holy Word. Through my many personal, spiritual, and professional struggles, I hope to influence others to fear God above people. God drew out the purpose for which He created me. With that understanding, I focus on helping others clarify, organize, and prepare with our Lord. I regard intentional focus as the ultimate tool to work within this life.
I am a Certified Master Life Coach and hold several certifications in the life coaching profession. As a serial learner, I am always seeking ways to develop my skills through research and application. I attended Shenandoah University as a music appreciation major. Although I did not pursue a career as a violinist, I still enjoy performing. I am a happily married wife of twenty-two years (and counting) to my husband, Broderick. We are the proud parents of two sons who are pursuing their dreams in the technology field.
A Business Woman
As a businesswoman, I am the founder and owner of Our Given Purpose®. It offers Bible studies, devotionals, merchandise, a talk show, and podcasts. Torrie Slaughter, L.L.C., houses the media production aspects of my brand. Through it, I provide photography sessions, group and individual purpose coaching, and consultations for media implementation. I also help churches launch online services and other media presentations.
Being a multimedia artist, I have empowered men and women through my Phenomenal Person Visual series. I also collaborated and interviewed with several incredible individuals and companies. I record, edit, and creatively craft messages that are visually appealing and contextually sound.
A freelance Publicist and Media Consultant in Lynchburg, Virginia, I work with political candidates, ministers, musicians, multimedia personalities, and motivational speakers, to cultivate unique brands. My goal in this work is to be a patient innovator who cares about individuality.
Life Coach Ministry
As a Master Life Coach, I utilize my skills to walk persons of purpose through their road map to success. I use biblically sound wisdom to help clients navigate this life while maintaining godly ambition. I am a social media influencer, branding cultivator, and purpose pusher. My specialization is in assisting married women over 25 to align their desires with God's will. Accountability is how I remind my clients to implement change. I provide the assistance needed to break past the daily mundane tasks and seek value in the future. I am a producer, editor, graphic design artist, motivational speaker, writer, and media personality. My desire is to significantly impact your next digital gathering, in-person event, and life.
Once again, thank you, CLI, for this advanced college-level quality training!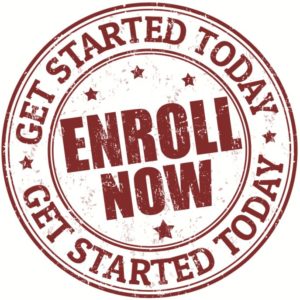 Learn more about ordination at the Christian Leaders Alliance. Interested in a low-cost degree? Check out the Christian Leaders College.
https://cli-wp-uploads.s3.amazonaws.com/wp-content/uploads/2020/08/Advanced-College-Level-Quality-Training-1.jpg
766
644
Christian Leaders News
https://cli-wp-uploads.s3.amazonaws.com/wp-content/uploads/2022/11/Screen-Shot-2022-11-18-at-11.13.18-AM-300x122.png
Christian Leaders News
2020-08-06 09:20:29
2020-08-06 09:20:29
Advanced College-Level Quality Training