Become a Christian wedding officiant in Tennessee
Christian Leaders Institute (CLI) is a free online Christian training program that will equip you with all the training required to perform weddings. This is not an ordination mill where you buy an ordination with no training, we have free in-depth study programs that will equip you to perform weddings. Our wedding officiant credentials have been approved throughout Tennessee. We provide all the training and credentials needed for you to be recognized as a wedding officiant under the Christian Leaders Alliance which can allow you to perform weddings in your local area.
You can start by creating your free CLI student account by clicking here
Once you have created your student account you will need to complete your first introductory course which will show you how to navigate and use our program. After you complete this brief course you will need to complete two other courses that will equip you with the training needed to become a wedding officiant. All the training and courses required for becoming a wedding officiant are 100% free
After you have completed your training you can go to your local Church or an ordained leader in your area to get prayed over. We pair online ordination training with a local laying on of hands because we believe strongly in the importance of local ordination. After you have completed all the required steps you will become an ordained minister under Christian Leaders Alliance.
After you have become ordained, we encourage you to order your Clergy Recognition Kit. This kit will include the embossed physical copy of your CLA wedding ordination license as well as much more that will provide recognition of the completion of your studies. There is a low-cost fee to order a Recognition Kit, prices depend on the kit you would like to receive.
"I am thankful to be an ordained Christian Wedding Officiant with Christian Leaders Alliance … This ordination course gave me a lot of great tools to use for when I officiate the next wedding. Thank you, CLI and Christian Leaders Alliance for offering these excellent materials and this opportunity."
Enroll at Christian Leaders Institute and study the skills necessary to become a Christian Wedding Officiant. Most students complete the program in less than one month. You will be able to legally perform a wedding in Tennessee.
Christian Leaders Institute courses are free. No obligation to donate or pay anything.
Becoming a licensed wedding officiant is also a free program.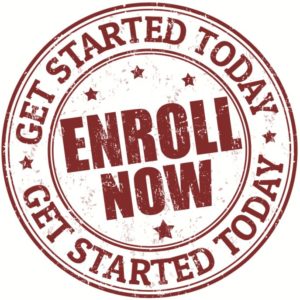 Christian Leaders Institute partners with Christian Leaders Alliance to make this possible. Christian Leaders Institute provides college-level ministry training and Christian Leaders Alliance oversees a deliberate and responsible act of guiding a licensed or ordination process.
Deliberate and Responsible Act
Why is this clergy process deliberate and responsible? Christian clergy members that are licensed or ordained with the Christian Leaders Alliance complete credible training and are locally recognized for their character and calling as Christian leaders. Here is how the discerning process works.
Step One: Sign up for ministry training that teaches you how to officiate a wedding in Tennessee.
Sign up for ministry training with the Christian Leaders Institute. The Christian Leaders Institute provides free generosity supported ministry courses that can be accessed online
using your phone, tablet, or desktop. This formal training includes over 100 ministry courses, including subjects like Officiating a Wedding, Biblical Survey,  Matchmaking Ministry, Chaplaincy, and much more. Each course includes lectures from accredited professors, readings, and quizzes. You receive a grade when you complete the course. The Christian Leaders Institute Courses are accredited by the IABCS
You begin these free generosity supported courses by signing up as a student and completing your admissions course.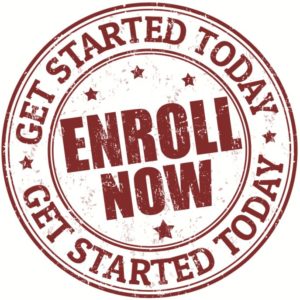 Step Two: If you want to officiate a wedding as a licensed clergy member, you will complete the necessary formal training at Christian Leaders Institute.
Here are the courses needed:
Getting Started Scholarship Class (0 Credits) – This course establishes your ministry training scholarship with Christian Leaders Institute.
Wedding Officiant Skills Course (1 Credit) – This course teaches you the skills of the
wedding officiant, including each aspect of the preparation, basic counseling, and the wedding event.
Step Three: To officiate a wedding in Tennessee as a licensed clergy member, you will get one recommendation from someone who knows you well.
The third step seeks to ask the question about the character of the person performing a wedding in Tennessee or elsewhere. Is this person a recognized Christian? This recommendation is where the Christian Leaders Alliance comes into the process. The Christian Leaders Alliance has licensed or ordained over 2,400 Christian leaders throughout the world.
Many Clergy Roles
Christian Leaders Alliance has licensed or ordained many Christian leaders in the State of Tennessee. These Christian leaders have thrived in ministry in many clergy roles. Whether you are called to officiate a wedding in Tennessee as clergy or called to become a church planter, there is free donor-supported ministry training that is right for you. Take a look at Christian Leaders Alliance and the various licensed or ordained clergy roles. Click Here