God is Lighting the Way
My name is Andrew Russell. I am thankful for the Life Coach Ministry classes at the Christian Leaders Institute (Learn more about online Bible classes, Click Here). I am 66 years old, married to my wonderful wife, Jo-Ann, and a Minister of the Gospel. We are originally from New York State, but we have resided in Lincoln, NE, for 16 years. After I graduated high school, I attended Alabama State University, where I studied Psychology. I hold an Associate Degree from the International School of Ministry. In my years of serving for the Lord, I have served in different roles within the church. I served as an Elder on the church board for nearly 15 years, worked as a Sunday school teacher, and worked with teenage boys conducting Bible study, recreation, and young men's chorus.
Growing Up
The only downfall to my childhood was my biological father's death when I was nine years old. His death took a toll on me. I became perplexed and angry. My mother was a faithful woman of God who, along with my grandmother, helped me through that rough period in my life. Despite it all, my childhood was pleasing, fun, and full of love. When I turned 12 years old, my mother married my step-father, who is my father. He was a devoted Christian man, so growing up in a Christian home was my foundation. I was always surrounded by the Word of God, prayer, Bible study, Christian songs, family, and community gatherings and activities.
My Spiritual Journey
I grew up in and attended the African Methodist Episcopal (AME) Zion Church for 40 years. Deeply religious, I knew about the Lord. However, I did not have a personal relationship with Him. I was in my early thirties when I started a relationship with God. During that time, after attending the Methodist Church service, I would visit a Pentecostal Church service. There, I was introduced more to the Holy Spirit's move and how the Holy Spirit's infilling operates in your life.
My Spiritual Dream
Years ago, my wife and I always wanted to provide services for men and women who struggle with chemical addictions. Our goal was to provide services that would help them in overcoming their struggles. Today, God has granted that dream. Along with other Christian friends, we have started a nonprofit organization here in Lincoln, NE, named: Lighting the Way Pastoral Care. We will be offering a program called Living Free. It assists people with all types of addictions and provides the Word of God as the source of freedom. The Life Coach Ministry classes at the Christian Leaders Institute will better equip us for this work.
Challenges Reaching Maturity
The obstacle I faced growing into maturity was the era that I lived in as a young adult. The late sixties, seventies, and early eighties was an exciting time to live in. The culture was changing – music, drugs, sex, civil rights, and love for one another. At this time, I put my Christian upbringing on the back burner. Experiencing the cultural change, I felt more in tune with being a free spirit. I was open to the idea of different types of religion. I studied Zen, Buddhism, and any other religion that would open a pathway to reaching nirvana. During this time, I started making poor choices. I became addicted to drugs, had two children out of wedlock, got married when I should not have, and had two additional children from that marriage.
Reality: I Needed Jesus
While living a free-spirited life, I was still attending church and raising my two boys as a single parent. I had a good job, taught Sunday school, sang in the choir, and held positions in the church. However, I was so miserable. The things I thought were fun were no longer fun—they became a curse. I was in a dark place in my life, which is when I knew I needed Jesus.
Conversion and Revelation
I realized that Jesus Christ is the only one who could stop the madness. Through a Divine Appointment, I met my second wife, Jo-Ann, who set me on the path to Jesus. The unconditional love she showed me through my chaotic lifestyle was a love I had never experienced from any woman before. I came to realize that the love she had for Christ was the only way she could love me as she did. I told her, "I want what you have." She had a true love for Christ. It was the beginning of my conversion. The support that she gave my children and me when I was going through drug rehab was unconditional love.
While attending AA and NA meetings—I introduced myself by saying, "Hi, my name is Andrew, and I'm an addict." One evening while attending a meeting, the Holy Spirit impressed me to introduce myself by saying, "Hi, my name is Andrew, and I have been delivered from drugs and alcohol." That is the day I said, "If I believe that the Lord is my Savior, then I need to proclaim that He and only He is my Deliverer."
Life Coach Ministry Classes and Training at CLI
In our nonprofit organization, Lighting the Way Pastoral Care, the Life Coach Ministry classes and training that I receive from the Christian Leaders Institute will help me serve people who need spiritual guidance throughout their lives. Due to being retired and on a fixed income, I would not be able to afford this level of Christian development and spiritual training any other way. I am thankful for Christian Leaders Institute and the people within the organization! I plan to become a vision partner!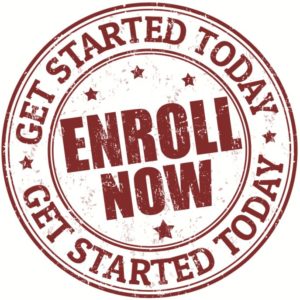 Learn more about ordination at the Christian Leaders Alliance. Interested in a low-cost degree? Check out the Christian Leaders College.
https://cli-wp-uploads.s3.amazonaws.com/wp-content/uploads/2021/01/Hubby-Picture.jpg
282
282
Christian Leaders News
https://cli-wp-uploads.s3.amazonaws.com/wp-content/uploads/2022/11/Screen-Shot-2022-11-18-at-11.13.18-AM-300x122.png
Christian Leaders News
2021-01-21 14:23:12
2021-01-21 14:23:12
Life Coach Ministry Classes Online at CLI