My name is Chemine Mulford, and I am receiving in-depth, accessible Bible training at the Christian Leaders Institute (Learn more about online Bible classes, Click Here). I live in Iowa in the United States. Currently, I work as the music director and office secretary at a local church.
I was raised in a Christian family and was led to Christ at eight years old by my parents. God was ever-present in our home. My dad was a seeker, and from an early age, I learned from the many and varied books we had in our home. There were Christian biographies, theological books across many denominations, Bible studies, great books on prayer, angels, prophesy, and more. We attended church regularly, visiting many denominations, and I learned many things. Being exposed to varied Christian traditions allows for a fullness of knowledge but can also be a source of confusion for a thoughtful child.
Struggles and Doubts
As many Christians have experienced, I "fell away" from God as a teenager. I gave in to sin. Struggling with fear and depression, I was full of confusion and questions. I had many doubts. Was I really saved? If so, why did I sin? Why was I not a new creation? Why didn't I feel God's presence with me? How come I could not seem to "get it together?" Why was God far from me? I cried out to God but felt no answer.
My dad taught me that, whether I felt Him there or not, God had me tightly in His hand. He would never let go of me. God, who created me and knew me and loved me, could handle any of my questions and all of my doubts. I decided to seek God and find Him in the "right" theology.
Seeking Answers
I studied the beliefs and traditions of many denominations in depth. When that didn't bring me peace or answers, I decided to study Judaism. Where better to start than the root of Christianity? I set Jesus to the side as I immersed myself into the religion he himself was born into and practiced. After several years, I came back, tentatively, to figure out what to do with Jesus. In my studies, I had discovered a richness in Christianity that I would have never known without delving into the root. I found a solid foundation to build my beliefs from. I didn't find ALL my answers, but God provided me with enough knowledge and enough insight that I felt I could leave my doubts and questions in His hand and trust Him.
As you can probably tell, I am a knowledge seeker. I value information. Learning sparks a passion in me. That passion has brought me to a place where I don't just trust IN God, but I trust God. God made my mind and knows how I think. He graciously meets me on that level. What I have found, though, is that knowing ABOUT God is not necessarily the same as KNOWING God. God has developed my trust in Him through knowledge, but I desire a true relationship with Him, a listening, talking, feeling, living, solid relationship. That is why I am here at the Christian Leaders Institute. That is my spiritual dream.
Crisis Woke Me Up
In America currently, we are experiencing shakiness and uncertainty like never before. As American Christians, we have had a long period of freedom of religion. In many churches and my life personally, this has led to apathy in church attendance, neglect of God's Word, and laziness in sharing the gospel. I believe that God used the year 2020 to wake us up and open our eyes to see clearly the spiritual battle we have been, thus far, able to ignore. We need to prepare immediately and diligently for what is to come in America. For I believe it will come quickly, and we are not ready.
God Led Me to Christian Leaders Institute
I have prayed for God's forgiveness in neglecting to follow Him wholeheartedly. I have prayed for God's forgiveness for neglecting to love my neighbor as myself. After praying for guidance and wisdom, God led me here to Christian Leaders Institute for in-depth, accessible Bible training to prepare to be God's minister in whatever situation He places me.
I see Christian Leaders Institute as a blessing from the hand of God. I prayed for in-depth, Biblically sound, immediately accessible training. God led me here! I am very grateful to be able to participate in this training for free. I would not be able to afford a traditional Bible college, even if there were one near me. Also, I look forward to becoming a vision partner in the future to help bless others as I have been blessed!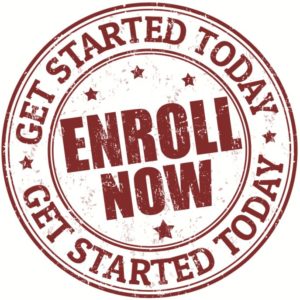 Learn more about ordination at the Christian Leaders Alliance. Interested in a low-cost degree? Check out the Christian Leaders College.
https://cli-wp-uploads.s3.amazonaws.com/wp-content/uploads/2021/01/In-depth-accessible-Bible-training-1.jpg
1030
749
Christian Leaders News
https://cli-wp-uploads.s3.amazonaws.com/wp-content/uploads/2022/11/Screen-Shot-2022-11-18-at-11.13.18-AM-300x122.png
Christian Leaders News
2021-01-20 10:46:17
2021-01-20 10:46:17
In-Depth Accessible Bible Training for Service