Hello! My name is Phyllis Wong. Born in Tampa, Florida, to the late Preston Wong and Angela Wong-McKinnes, I completed my public school education graduating from Blanche Armwood High School in June 2009. Currently, I am a student taking free courses at Christian Leaders Institute. I am the mother of one daughter.
Baptized at a very young age at New Testament Worship Center, my home church in Tampa, it was shortly after the passing of my father in December 1999. I accepted Jesus Christ into my life and have been on fire for the Lord ever since. I proudly serve as the Director of Music and Worship at Gideon's Army Ministries Church of The Living God – Jewel Dominion, where Elder Cortez J. Williams is my Pastor.
Music Ministry
I have always had a passion for music and was singing before I could speak at the tender age of three. Although I have been singing for 26 years, I have used my gift of singing in ministry for 18 years. I have been a part of local and national award-winning ministries, shaping and assisting with my gift of singing to advance the kingdom of God. In June 2012, I stepped out in faith and started singing solo, and on October 12th, 2012, Phyllis Wong Ministries was born. Since then, I have traveled across the United States of America. I ministered in song in several states such as California, North Carolina, Georgia, Tennessee, Delaware, Michigan, Missouri, Alabama, and Pennsylvania.
Gospel Ministry and Free Courses for Ministry at CLI
In 2018, I said "Yes" and did my first initial sermon at Crossover Empowerment Kingdom Ministries. After that experience, I wanted to get to know God on a more profound and intimate level. After attending Gospel Ministry Training at the local assembly, I wanted more. I am pursuing these free courses at the Christian Leaders Institute not just to get a better understanding of God, but to be all that God has called me to be.
I desire to take my ministry to the nations. God gave me a gift of ministry through song. With it, I can embrace the brokenhearted and uplift and inspire the next generation of worshipers. I want to be a contagious light bringing life and hope to all people everywhere.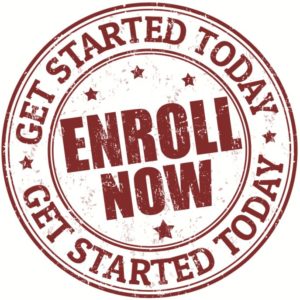 Learn more about ordination at the Christian Leaders Alliance. Interested in a low-cost degree? Check out the Christian Leaders College.
https://cli-wp-uploads.s3.amazonaws.com/wp-content/uploads/2020/07/Free-Courses-at-CLI-1.jpg
403
380
Christian Leaders News
https://cli-wp-uploads.s3.amazonaws.com/wp-content/uploads/2022/11/Screen-Shot-2022-11-18-at-11.13.18-AM-300x122.png
Christian Leaders News
2020-07-24 09:50:09
2020-07-24 09:50:09
Free Courses to Become a Minister