My name is Michelle Hanscom, and I am a grateful believer in Jesus Christ. My Christian Life Coach journey has started with studying at the Christian Leaders Institute (Learn more about online Bible classes, Click Here). I live in a city within Northeast Massachusetts called Haverhill. Massachusetts is part of New England, which is considered the least churched region in the United States. On October 9, 2020, I married a God-fearing man willing to accept my two adult sons and two granddaughters as his own.
The Younger Me
Growing up in a single-parent home, I was the oldest of two siblings. Going to church was only to attend weddings, funerals, and Christmas Eve service for my family. During my mother's childhood, she had an unpleasant experience with attending church. Her opinion regarding church and her children was that we would find our own way.
Looking back at my childhood, I can see God trying to get my attention. Weekly, a van would come to pick up children in the neighborhood to attend The Salvation Army's Sunday service. Then, they invited me to their youth group called Sunbeams. Faithfully, I attended Sunday service and Sunbeams. After a few years, when my mother thought I was old enough to babysit, I was no longer allowed to go to these because I had to babysit.
Around 11 years old, sin started to rule my life. After running away from home, my problems became my number coping mechanism. Then I started hanging out with older friends, experimenting with sex, alcohol, and drugs. These added to the list of newly found coping mechanisms. These behaviors led me to become part of the Department of Children and Families and the Juvenile Court System. Consequently, it started the cycle of foster homes and residential treatment facilities. At 16, when I was in one of the residential treatment homes, I became pregnant. Once the Juvenile Court found out about it, they sent me back home to live with my mother and two siblings.
At 18 years old, I graduated high school. I attempted college multiple times but failed. At the age of 21, I was a single mother of two boys.
Chains of Bondage
During the next 10 years, unhealthy relationships and drugs became my master. Slowly my life spiraled out of control leading to multiple suicide attempts and inpatient psychiatric stays. As much as I wanted to be a good mother, my children suffered severe neglect. Financially, I depended on the government and men to take care of me. In 2003, my children were removed by the Department of Children and Families due to a drug overdose. It took me six years of hard work to bring them back home. At that point, I was drug-free. However, the alcohol soon became my master. My boys returned home but brought their newfound anger. Less than a year after my boys' reunification, I was right back to where I was the day DCF removed my children.
December 2009, I experienced a drug-induced seizure while driving. I want to say that this was the last time I used drugs. It wasn't. It was also not the last time I went into treatment. However, this was the incident that God used to get my attention. My life was shattered. Something needed to change.
Rescue Story
On New Year's Day 2010, I started AA/NA with periods of sobriety. Staying off substances was a constant battle. No matter what I changed, I could not figure out what was missing. I did everything my sponsor suggested except going to church. How could I go to church? All the stuff I'd done. No one would want me there, especially God.
In June 2013, I finally surrendered after a two-week relapse and took that one suggestion. June 16, 2013, I attended my first church service since my youth. My memories of that day are foggy. However, one thing is clear, God removed the chain of drug addiction that day.
December 2013, I attended my first Celebrate Recovery meeting. God started exposing these unhealthy coping mechanisms I learned as a young girl. CR is where I found women who loved me unconditionally. They loved me when I couldn't love myself.
These meetings are where I found freedom from my hurts, habits, and hang-ups. There I identified that Jesus was the missing piece of my life which I filled with other things. This is where I was able to forgive myself, God, and others. This is where I was able to make amends for my wrongs.
Infant in Christ
Women took me under their wing to teach me the basics and build a strong foundation in Christ. They taught me how to read the Bible and pray. They taught me what the trinity represented and what Christ did for me by dying on the cross. The biggest struggle I faced was identifying God as my father. My relationship with my father consisted of abandonment and rejection. How could I look at God that way? Slowly God revealed the difference between conditional and unconditional love. Also, the definition of sinful nature and that God does not want bad things to happen to me. That moment was life-changing.
In March 2017, after a broken relationship, I realized I was trying to find my identity and purpose in people, places, and things. Always taking what other people and society said I was. Lovingly, Jesus showed me that I was not a "drug addict," "no good," "whore", "an embarrassment," or "unlovable." Jesus reminded me that I am a daughter of the King!! That I am enough!! That I am beautiful!! That He was bringing beauty from the ashes of my life.
Currently, I am a leader of Celebrate Recovery in Lawrence, Massachusetts. This allows me to sponsor other women and the opportunity to pay it forward.
Spiritual Dream
At age 38, I graduated from nursing school. I started working with substance abuse and psychiatric patients up until the end of 2020. God called me to lessen my hours to focus more on the plan He has for me. My dream is to mentor women the same way that the women in my life mentored me. Becoming a Christian Life Coach at my church is my ultimate goal. Just because we are Christian women does not mean we do not struggle with life.
My Christian Life Coach journey starts with the Christian Leaders Institute! The free Christian Life Coach classes and ministry training will equip me for my journey and my spiritual dream. Praise God for this study opportunity!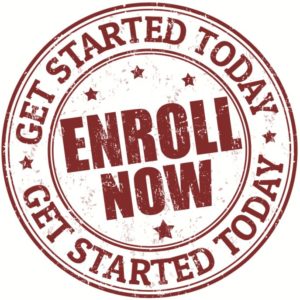 Learn more about ordination at the Christian Leaders Alliance. Interested in a low-cost degree? Check out the CLI's Leadership Excellence School.
https://cli-wp-uploads.s3.amazonaws.com/wp-content/uploads/2021/02/Christian-Life-Coach-Journey-1.jpg
1030
773
Christian Leaders News
https://cli-wp-uploads.s3.amazonaws.com/wp-content/uploads/2023/07/Christian-Leaders-Logo-PNG-3-300x129.png
Christian Leaders News
2021-02-03 09:06:21
2021-02-03 09:06:21
Christian Life Coach Journey Starts at CLI