Coming Out of the Wilderness
My name is David Botha, and I am taking Bible College classes free at the Christian Leaders Institute (Learn more about online Bible classes, Click Here).  I currently live in Pretoria, South Africa. My wife Judy and I have two wonderful daughters who love the Lord as we do.
The Journey
In 1962, I was born into a middle-class family to parents who loved me and my brother and sister but who, out of necessity, lived very frugally. I became the first person in our family history to finish school at the boarding school I was sent to. I then went on to earn an Electronics Engineering degree from the University of KwaZulu-Natal in 1986, which I funded from a bursary and personal loans.
Thereafter, I was compelled to do 2 years of military training. During this time, I received the book "God's Smuggler" by Brother Andrew. It profoundly affected me and ultimately resulted, with the work of the Holy Spirit, in me yielding my life to the Lordship of Jesus Christ.
Our Walk with God
Together, Judy and I committed our lives to Jesus in a city called Pietermaritzburg while visiting her sister. We returned to Durban, where we joined the Durban Christian Centre in 1987. There we fellowshipped until we moved to Pietermaritzburg and joined the Maritzburg Christian Church in 1991. In 1997, we moved to Pretoria, where we joined the Hatfield Christian Church and have been members there ever since.
During our walk, I have had several leadership positions, from assisting and later running home groups and being area shepherds caring for home groups and their members for various districts where we have lived.
My Wilderness Struggle
The wilderness experience for me was that I am a competent and self-sufficient person. I have always been able to do things in my strength. This fact really got in the way of me maturing as a Christian and being obedient to God's call. God has been dealing with me. I had to fail several times before understanding experientially that God's way is so superior!
Over the last year or so, God has laid on my heart that I really needed to prioritize Him more. The Holy Spirit has done an incredible work in me so far. However, there is still a long way to go, and I am practically working out my salvation with fear and trembling, day-by-day.
Bible College Classes Free at CLI
My dream is to walk, every moment, in the Spirit. I know that our God is a God of the living and that He cares for everything we do and everything we are. Now in the latter part of my life, I dream that God will redeem the years I lost playing the prodigal. To this, I have started to study at the Christian Leaders Institute to equip myself better. While juggling a CEO position of a fair-sized company and doing extensive business travel, I am simultaneously mentoring a few younger people so that they can reach their potential in God.
I am not entirely sure where God is leading me. However, with His strength, I will continue to go where He sends!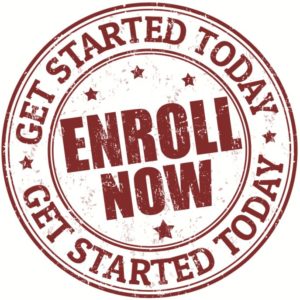 Learn more about ordination at the Christian Leaders Alliance. Interested in a low-cost degree? Check out the CLI's Leadership Excellence School.
https://cli-wp-uploads.s3.amazonaws.com/wp-content/uploads/2021/02/Bible-College-Classes-free-1.jpg
846
661
Christian Leaders News
https://cli-wp-uploads.s3.amazonaws.com/wp-content/uploads/2023/07/Christian-Leaders-Logo-PNG-3-300x129.png
Christian Leaders News
2021-02-02 10:40:57
2021-02-02 10:41:54
Bible College Classes Free at CLI