I am Pearlie W. Williams from Kissimmee, Florida, and I am excited about and thankful for the free Chaplain training opportunity at the Christian Leaders Institute (Learn more about Studying the Bible, Click Here).
My Young Life
I was born in Arkansas. My father was a Baptist deacon, so my story starts there. At the age of 6, I dreamed of becoming a Medical Doctor. I was taught scripture, to pray and seek God's will for my life. By the time I was 11, I had a deep love for God and prayed. Every night I prayed Matthew 6:9-13 and Psalm 23.
Sadly, I experienced a lot of racism. But I was taught to judge a person by their character, not their race. I experienced many difficulties living on a farm and had to endure hardships at school. We had no older brother, so my sister and I were expected to chop cotton, pick cotton (even in freezing weather), and cut wood with an ax or saw to help my father. Many other things made life hard for us.
God's Loving Kindness
I reached for something better continually through my belief and trust in Jesus. God gave me the strength to survive. Every year there were new challenges. However, the Lord never left or forsook me, even if I did not always feel his presence. My father died when I was 13 or 14, but my heavenly Father kept drawing me to Him. I continued to go to church but not as often with no one to bring me there.
At the age of 18, I finished high school. However, my dream of becoming a physician was gone. There was no money for college and no place to live, although my mother did her best. I still prayed every night but got caught up in the world, which almost took my life. Then, I became ill, was bedridden, and then wheelchair-bound for years but still trusting God to help me. I was his daughter that needed his help. Finally, I got the courage to fight back and walked away from all that pulled me away from God. I had no place to live of my own and needed an aide to walk, and always in pain.
My Encounter with the Lord
I continued to pray every night and was willing to do and go wherever God sent me. I was still going to church some. However, one night a preacher name Jones and my older sister asked me if I wanted to go to a revival. I immediately said, yes. That night I had an encounter with the Lord. He filled me with the Holy Spirit, and I was changed forever. Did I have more trials and disappointments? Yes, but now I knew God.
Disappointments
I met some false Christians and more biased people, and I walked away from the church for three years. I felt I had failed the Lord, but I kept praying. Sadly, I lost my mother-in-law, who was so close to me. On the day of her burial, I had another encounter with the Lord. He comforted me in my loss. In the middle of my grief, I gave my life back to God.
My Calling
I prayed for God's guidance, studied scripture, and kept my thoughts on the Lord. My love increased for the lost. I often fasted. While participating in a monthly prayer meeting, my time to fill in the gap was Wednesday morning. I had another encounter with Christ. On a Wednesday morning during prayer in 1983, the Lord called me. He instructed me to keep praying and studying the Gospel.
Education
In 1995, I finished college and became an RN. I had a supportive husband and three beautiful children. Later, we moved from Arkansas to Kissimmee, Florida. It was a call to serve. I know I need more education because I want to become the best I could be for the Lord. I went to Faith Christian University for three years. There I received an advanced degree in theology and a Bachelor's degree in Ministry.
Free Chaplain Training Opportunity at CLI
I wanted further formal education but did not have the money. I was a full-time pastor. With the help of God and my husband, I pioneered the House of Prayer Ministries, Inc. Then, I also got the commission from our former pastor McCool for the ministry.
Finally, I gave up full-time nursing because I was tired and needed to spend more time with God. I was praying for a door to open so I could help my community after COVID. I volunteered for the Red Cross and wanted more education. So, I looked and prayed for classes for Chaplain training and found the Christian Leaders Institute. I was surprised and thankful the classes were free. I praise the Lord for this Chaplain training opportunity.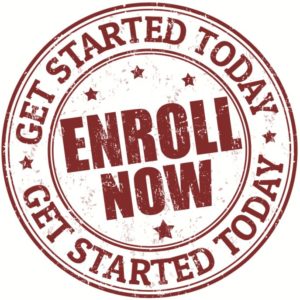 Learn more about ordination at the Christian Leaders Alliance. Interested in a low-cost degree? Check out the Christian Leaders College.
https://www.christianleadersinstitute.org/wp-content/uploads/2020/11/Chaplain-Training-Opportunity.jpg
602
403
Christian Leaders News
https://www.christianleadersinstitute.org/wp-content/uploads/2020/07/CLI-LOGO-e1432902471812-300x94-1.png
Christian Leaders News
2020-11-06 08:44:53
2020-11-06 08:44:53
Chaplain Training Opportunity: My Journey