My name is Michael W. Furlonger, and the Bible training study opportunity at CLI is a Godsend. Where do I begin with my story? I was the first person in my family to come to faith at age five. Slowly, my family started going to church. My father's favorite TV program was on Sunday, so it was hard to tear him away from that. But, in time, he also became a regular church attendee.
Miracles
I was hit by a car at age six. It was one of many huge miracles that God has done in my life. The doctors told my parents that I would likely not survive the night, but, as you can see, I did. The next miracle was that they did an X-ray and saw that my neck was broken, which was why I was in a medically induced coma for two weeks. However, when the day of the surgery came, the doctors found my neck unbroken and mended in some way. At least, that's what my mother says is the cause of the bump on my neck. The real amazement was when the doctor told my mother that it was a miracle done by God!
The next big miracle was when the doctors said that I would never walk or talk again. God likes to show off. Through a lot of work, I did start walking and talking again. I still need to see a physiotherapist from time to time to re-align my hips with my walking. However, God deserves all the glory. And when I hear these "miracle" ministries say, "Going to the hospital is a sign of your lack of faith," I think, "Going to the hospital is to show doctors what my God can do." Can I get an amen? Praise the Lord!
Struggles and Triumphs
As my life continued, struggles and all, I fell into depression and sexual sins. This struggle is one of the areas that I want to share about in ministry, as pornography is like a catalyst for depression. Don't get me wrong. You can have depression without ever watching pornography, but my depression led me into isolation, and pornography was the only "comfort." What a perversion!
The greatest miracle is that God's grace sustained me for many years. God's love and mercy kept me alive and healthy. I gave up those old addictions years ago and wrestled with God for years following to find the grace He has given me on the cross.
Currently, I am in a happy, healthy marriage with my lovely wife, Jennifer.
Recently, I was looking for an online Bible school for preparation for ministry. That is when I found the Christian Leaders Institute. I am thankful for this Bible training study opportunity!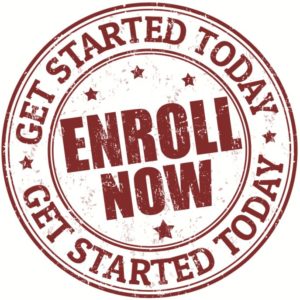 Learn about ordination at the Christian Leaders Alliance. Interested in a low-cost degree? Check out the Christian Leaders College.
https://cli-wp-uploads.s3.amazonaws.com/wp-content/uploads/2020/06/Bible-Study-Training-Opportunity-1.jpg
1030
824
Christian Leaders News
https://cli-wp-uploads.s3.amazonaws.com/wp-content/uploads/2022/11/Screen-Shot-2022-11-18-at-11.13.18-AM-300x122.png
Christian Leaders News
2020-06-23 08:16:07
2020-06-23 08:16:07
Bible Training Study Opportunity