A Twisting Path in Faith
My name is Stephanie Light. I am excited about the free Bible training curriculum at CLI. Residing in Western Montana, I raise my son as a single mother. I spent most of my life in the dance and entertainment industry as a professional choreographer, adjudicator, and instructor.
I grew up in San Diego during the late '70s and '80s by two loving midwestern parents amid a post hippy into yuppie era. Alas, they were spiritually defunct. Around kindergarten, I asked my mom to take me to different churches all over San Diego, and she obliged. Anytime I made a new friend that went to a church I had not yet discovered, I would invite myself along. I loved to sing, so the Pentecostal churches were often my favorite!
Challenges and Coming to Know the Lord
Unbeknownst to my family, I grew up in an area where toxins were dumped. I faced depression with constant suicidal ideation at a very early age. I cried out daily, "WHAT IS WRONG WITH ME?" My heart hurt so badly, and I didn't know who I was crying out to at that time. Yet, every time, I felt peace sweep through me. I felt safe.
By eleven years old, I asked Jesus into my heart at my best friend's dining room table. I requested her mom to help me and asked if there was dancing in heaven. She said yes. I prayed to Jesus, and Jesus has never forsaken me. Through many scary experiences, divorces, health issues, spiritual attacks, JESUS IS THERE!
In 1991, my family and I moved to Montana, and I immediately felt at home. Youth groups and churches were abundant. On a typical Sunday, my 16-year-old self would drive on her own to Sunday School at a Baptist Church. I followed with regular service at the Wesleyan Church and finished with a visit to the Young Women's studies at the Mormon church. Being fascinated with theology, I took seminary at the LDS church before school for two hours my entire Junior year. I wanted to understand my friend's beliefs.
Into the Darkness
My family has unusual talents in both athletics and what some call ESP. Some people called me a "psychic." At one point, I gave in to the term and turned away from Christ. I was so angry, and I allowed pressure to push me into publishing books based in the metaphysical field with an emphasis on witchcraft.
I gave into being so tired of not fitting in, without a teammate, and constant bullying. However, the gifts were confusing, and the world consisted of two camps: those who loved me and those who called me evil.
Cancer
In 2017, l hit the deck while choreographing a show. After marrying AGAIN, I received a diagnosis of pancreatic cancer. My new husband handed me his ring after my second round of chemo treatment. He said, "I'm sorry. I just can't do this." Another failure, I thought he was the one.
Unable to teach dance anymore after my diagnosis, I needed to find a new source of income. I already had an English Literature degree. However, there wasn't much I could do with that in my immediate circumstances. I earned my Realtor license and have seen the sad state people are in spiritually.
Free Bible Training Curriculum at CLI: Into the Light
I faced challenges of chronic health issues, failed marriages, and a confused mind with contradictory statements from the world. My illness put me back in the Christ lane. I don't want to leave it again! Jesus is saving me in body and soul.
I found the Christian Leaders Institute online. When I heard Professor Reyenga talk about spiritual gifting, my heart lifted. I desire to minister full time. I don't know where I belong yet, but through this training, I know Christ's plans for me will unveil. This Bible training curriculum is speaking to my soul in a way that I never knew ministry or seminary training could.
I recognize I have been called on many times, and I am in my contentment whenever I answer the call. I want to live my life for God. Witnessing unnecessary suffering affects me intensely. Jesus is always there!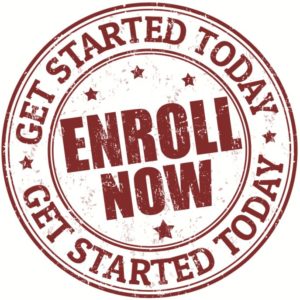 Learn more about ordination at the Christian Leaders Alliance. Interested in a low-cost degree? Check out the Christian Leaders College.
https://cli-wp-uploads.s3.amazonaws.com/wp-content/uploads/2020/07/Bible-Training-Curriculum-2.jpg
704
965
Christian Leaders News
https://cli-wp-uploads.s3.amazonaws.com/wp-content/uploads/2022/11/Screen-Shot-2022-11-18-at-11.13.18-AM-300x122.png
Christian Leaders News
2020-07-28 12:26:03
2020-07-28 12:26:03
Bible Training Curriculum at CLI