My name is Helen Chibuzor Ofomah from Nigeria, and I am receiving Bible schooling free online at the Christian Leaders Institute (Learn more about online Bible classes, Click Here). I was born into a family of five. My father was an engineer, and my mother was a secretary. My parents were Catholics. However, my mother was converted through a friend of hers at a Pentecostal Ministry. There, she became born again and led us through our walk with God. My mother started training us in morning devotion, Bible reading, Christian Life, and Holiness. She also made sure we attended church regularly.
I attended St Jude's Nursery and Primary School, where I had my First School Leaving Certificate in Lagos, then I attended Marist Comprehensive Academy for my JSS1 to SS1. When my father transferred to Portharcourt, I attended Niger Grammar School. There, I completed my Secondary Education. Then I went to the Michael Okpara University of Agriculture, where I studied Environmental Management and Forestry.
In 2006, I came to Germany. I had my DEUTSCHE CERTIFICATE BI and also underwent a training program under European social funds for "Pflege und Soziales."
My Encounter with Christ and Calling
I first encountered the Lord as a teenager. During one of the retreats I attended, our District Youth Pastor preached about hell. It was as if the message was for me personally. I didn't want that identity of a sinner. I was a regular churchgoer to please my mother. When I saw other Youths serving God, I also wanted to be like them. An altar call was made. I went to receive the Lord, who changed me from my old ways. I attended the Discipleship class for new converts. After a mentor watching for some time, I could sing in the Choir and join the workers in their meetings.
One day, my mother called me from Nigeria. She had seen a vision that I had a calling to serve God. In one of my visits to Nigeria, I attended a church, and the Pastor told me that I had a calling to serve God. Then, I remembered my dreams of seeing myself ministering to a large crowd and preaching inside a train.
Free Bible Schooling Online at CLI
Therefore, I looked for a Bible school where I could be trained and equipped online. Then, I came across the Christian Leaders Institute. I am happy and grateful because I can't afford to pay for Bible schooling. Christian Leaders Institute is one of the best things that happened to me this year. Since I started studying, I have a deeper revelation of the Word and am being equipped to be effective in the Ministry.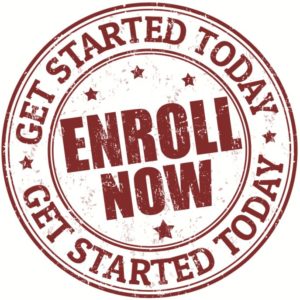 Learn more about ordination at the Christian Leaders Alliance. Interested in a low-cost degree? Check out the Christian Leaders College.
https://cli-wp-uploads.s3.amazonaws.com/wp-content/uploads/2020/12/IMG-20200815-WA0003.jpg
1600
1200
Christian Leaders News
https://cli-wp-uploads.s3.amazonaws.com/wp-content/uploads/2022/11/Screen-Shot-2022-11-18-at-11.13.18-AM-300x122.png
Christian Leaders News
2021-01-11 08:18:45
2021-01-11 08:18:45
Bible Schooling Online for Free at CLI