Greetings to you! My name is Patrick Robson. My friends call me Pat, but to those closest to me, I am Patrick. God sent me the free Bible college study opportunity at the Christian Leaders Institute (Learn more about Studying the Bible, Click Here). As 1 Timothy 1:17a says, "All honor and glory to God forever and ever!"
I am the eighth and youngest child to my surviving parents, and I am 54 years old. I was raised in the city of Windsor within the province of Ontario in the country of Canada. Windsor is the most southern city in Canada and shares a border with the USA by Detroit, Michigan. With a population of around 220k, Windsor has a diverse culture and a significant manufacturing industry. I am college educated in mechanical engineering technology and designated a Certified Engineering Technologist in Ontario.
My wife Hanan and I met in 2005 and were married in 2008. Hanan is an Iraqi born and raised woman who immigrated to Canada with her first husband in 1996. Together, we have five children ranging in age from 18 to 26. Hanan came to a saving relationship with the Lord Jesus in 2002 while embroiled in a bitter separation. She has walked faithfully in humble submission to Him since then.
Days of My Youth
My upbringing was quite typical of middle-class America in the '60s, '70s, and '80s. My mother and father were faithful to Roman Catholicism and intent on raising us in their beliefs, manners, and traditions. At 16 years of age, we began to study vocational directions in our RC youth group, and I felt the Call of God into ministry. With an elder sibling enrolled in our RC diocese seminary and exposure to ministry within RC's example, I quickly suppressed that Call. The demand for chastity was also not a sacrifice that I could accept.
A few years later, while dating a Pentecostal girl in college, I was invited to a Christian concert at a nearby venue in Detroit. There the Spirit of God convicted me of my sin and my need for Him. I responded to His call at the altar. I've come to refer to this event as my near-birth experience as the next day, the enemy came and snatched away the Word that had been planted in my heart. Without further mentoring, discipline, or direction, I abruptly erected my walls of pride and independence. So, I wandered in darkness for the next 18 years. During this time, I succeeded in my career but was an abject failure in relationships. Even so, the LORD blessed me during this time with three children from two women. My eldest son, Zachary, my daughter, Victoria, and my youngest son, David,
Saved By God's Grace
At 39 years old, standing before the wasteland of my second marriage, I came to the end of myself. I had planned and strategized for six months on how I would take my own life, and now the time had come. As I lay in a motel in July of 2005, feeling alone, abandoned, and betrayed, I was ready to execute my plan. BUT GOD intervened and whispered in my spirit, "That life is over, now I will live in you!" I cannot explain all that happened in a reasonable amount of time, but on August 10, 2005, in the sanctuary of Windsor Christian Fellowship (WCF), the Father met me, the Son forgave me, and the Spirit of God came to abide within me.
That's more than 15 years ago now, and much has happened in my life and my walk. I could share testimonies of physical healing and deliverance. God continues to strengthen me and teach me through His Word daily. I enrolled and graduated from WCF's School of Leaders and had hands laid upon me for ministry. My wife and I have served faithfully in WCF as baptism leaders and mentor group leaders for twelve years, with a group of nearly 20 hungry believers joining us to grow in the Word weekly.
Free Bible College Study Opportunity at CLI 
All the while, I study giants in our faith like RC Sproul, John MacArthur, Ravi Zacharias, and Robert Morris. There has come a shift in me. The burden the LORD placed upon me years ago to attend Bible college to study and to grow in the knowledge of Him has become heavier. It has drawn me out from the ministries I was involved in to spend time with Him through His Word.
I could go on and on. But, it comes as no surprise to me that I have stumbled upon the offerings of Christian Leaders Ministries (CLM) at this time. CLM includes the Christian Leaders Institute, Christian Leaders College, and Christian Leaders Alliance. This free Bible college study opportunity is another of God's vast provisions. I am looking forward to growing in awe and wonder of our blessed Holy Trinity. I thank the people behind CLM for responding to the Call of God on your lives to make it all possible.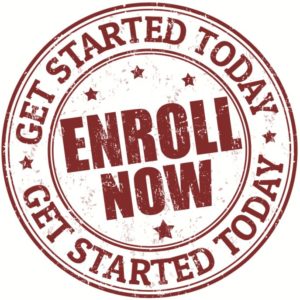 Learn more about ordination at the Christian Leaders Alliance. Interested in a low-cost degree? Check out the Christian Leaders College.
https://www.christianleadersinstitute.org/wp-content/uploads/2020/11/Bible-College-Study-1.jpg
578
576
Christian Leaders News
https://www.christianleadersinstitute.org/wp-content/uploads/2020/07/CLI-LOGO-e1432902471812-300x94-1.png
Christian Leaders News
2020-11-03 11:04:29
2020-11-03 11:04:29
Bible College Study Opportunity at CLI