Hi, I'm Tara Gamble, and I'm receiving Bible-based education at the Christian Leaders Institute. I'm 44 and from Windsor, Ontario, Canada. It is just across the river from Detroit, Michigan. Raised the majority of my life in this area, I'm a country girl at heart. I have two wonderful parents and one younger brother. I grew up in the Catholic School system, but never felt more than an obligation to learn the "rules."
When I was a teenager, Mom and I started attending different churches, after my aunt, Mom's sister, found the Lord. My mom loved seeing the transformation in her sister and her family and wanted the same for us. Unfortunately, my Dad disapproved. So after going to a Nazarene church for several years and learning much, we stopped going. Although now I had more knowledge, I did not have a personal relationship with Jesus.
My Further Education and Marriages
Then I went on to study for one year in Interior Design at college. However, I quickly realized this was not for me. In my early 20s, I attended a community college to receive my certificate as an Esthetician.
I met my first husband at age 16. We married when I was 19. It was a very immature love, and unfortunately, it didn't last long. I was young, reckless, sinning, just living however I wanted to live. We were divorced by the time I was 21.
I met my second husband, and after a long courtship, we married. We had two beautiful girls (now aged 15 and 17). I went into post-partum depression after my first daughter. Nobody understood what was wrong, including me (it wasn't talked about much back then). When I became pregnant with my second daughter, the depression became all-consuming. I realized I needed help. I went on proper medication. For the first time since my teens, I realized how wonderful the world could be without that looming dark cloud above me every day.
Challenges
However, something was still missing. I was still searching for something to answer that question that was always lurking at the back of my mind, "Is this it??" My second husband did not understand depression, and he didn't want to either. I felt alone and misunderstood. I left that marriage defeated, sad, and lonely. Several years passed, and I met Ed. He's handsome, fun, always willing to go on an adventure, always wanting to push the envelope, and wonderful with my kids! We married nine months later! At this time, I started my own Esthetics business.
After a few wonderful years, the fact that Ed was an atheist started to wear on me. I tried my best to make things work. However, after ten years, we were so far apart. Ed had turned into a cynical, negative person, and it was affecting my kids and me. My girls and I sadly left in November of 2019.
New Beginnings
After six lonely months, I was shocked to hear that Ed had found the Lord. Remember, he was a TOTAL atheist! We began cautiously dating, and I realized the MIRACLE that the Lord had worked in Ed. I fell head over heels in love with Jesus and with my husband all over again! The Lord is so good! We have new life breathed into us and our marriage! We are moving back in together at the end of November 2020. Praise the Lord!
We both feel the Lord calling us to ministry. Although exactly what path and in which way He will use us is unclear yet. My husband and I have very different personalities. Recently, when we both were saved, we realized how much we complement each other and work well in ministry together!
After a car accident in 2015 left me with back injuries, I retired as an esthetician. The injuries caused pain and made it impossible to enjoy my job anymore. Therefore, I closed my esthetic studio after ten years and almost 20 years as an esthetician. I grieved over the loss of my business and the loss of clients, who had become like family. I felt adrift and purposeless and not sure where to go in life next.
Bible-Based Education at CLI
I looked for organized Christian and Bible-based education at an affordable price and found CLI! I'm so excited about what I've seen so far at the Christian Leaders Institute! We had looked into several other seminaries or Bible-based education colleges and knew we could not afford them. CLI provides us with the precious training we need for FREE! What a blessing! Thank you, CLI!
My spiritual dream is to help people and guide them through life and difficult times by applying the Word of God to their situations. I want to help people find a loving, and comforting connection like I have with God. To bring peace and joy and help others realize it through the Bible's teachings is my desire.
Thank you for this incredible opportunity, CLI! May God bless you all for all you do!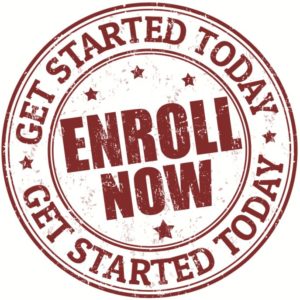 Learn more about ordination at the Christian Leaders Alliance. Interested in a low-cost degree? Check out the Christian Leaders College.
https://cli-wp-uploads.s3.amazonaws.com/wp-content/uploads/2020/10/Bible-based-education-1.jpg
1030
1007
Christian Leaders News
https://cli-wp-uploads.s3.amazonaws.com/wp-content/uploads/2022/11/Screen-Shot-2022-11-18-at-11.13.18-AM-300x122.png
Christian Leaders News
2020-10-06 09:39:23
2020-10-06 09:39:23
Bible-Based Education