Hello, my name is Matthias Ngandu Yemba, and I dream of a teaching ministry to vulnerable people. To accomplish this dream, I need advanced quality ministry training at CLI. I am from the Democratic Republic of the Congo but currently live in Dowa district, Malawi. My wife Irene Asumini and I have been living here for just over five years. We have five great children.
Salvation Path
I was still young, starting my secondary school and growing up in a Catholic Church family. Uncles and aunts were trying to become priests, nuns, and they were our model of Christian life. Though we did not understand well the word of God, we were eager to go through the whole process and become priests like them. Unfortunately, this did not happen to me. The strategy failed many times. I was reading the Bible like any other storybook.  Today, I realized that at that time, my life was a mixture of worldly and Christian life, and my school would have probably stopped.
Still being young and about to complete my secondary school, the husband of one of my aunts was a deacon in a Pentecostal church and invited me to attend their church meeting. It was my first time I heard such a mind-blowing sermon. So, I decided to remain in that church and received believer baptism in 1995.
Marriage and Transformation
I realize today that God took me into this church to transform my life. As a young boy, it was not easy to change all my former habits. They were trying to draw me back. However, Jesus Christ won the battle for me. He gave me hope solely in His Word. I completed my secondary school and higher school education. I became a language teacher at a secondary school and enabled others in my family to pursue their education.
By God's grace, I overcame different school temptations and opened the door of officially getting married for the entire family in 2008. That year I married my lovely wife, Irene, in a Pentecostal Church where I ministered as a deacon. Today, I can read and teach the Word of God to others and encourage and inspire brothers and sisters in the Lord. I also have a family under my responsibility. Amazing! Glory to Abba, Father!
My Dream of a Teaching Ministry to Vulnerable People
God has taken me through circumstances in which I met many vulnerable people and stayed moved with compassion. Though I have been a language teacher for years, I have experienced overwhelming guilt or unhappiness as to why I am not doing what can truly bring happiness to my life. Therefore, I had a seeking heart at the beginning of 2020, and Jesus sought me out for his ministry. I am called to a gospel teaching ministry, and I am to be a light in my community as an enterprise minister. There is a need to build the kingdom of God in my community. My ministry dream is to reach the lost and those under the devil's captivity to bring them to the Lord. I proclaim Christ as Savior and Lord intending to change people's lives for Christ.
Since it has become clear for me to start entering my ministry calling, Understanding that my life and calling relates to what Paul has said in Corinthians. I am called to minister to others as a teacher and missionary as a business leader to fuel my community. To be qualified for teaching others (2 Timothy 2:2) and to become a Bible school teacher who is competent to instruct others, I need advanced quality ministry training. I explored my ministry calling and now need to get the necessary advanced training to do well in ministry. I would also like my gifts confirmed by others through an ordination process.
Finding CLI for Advanced Quality Ministry Training
Within the opportunity I find at the Christian Leaders Institute, I plan to take enterprise classes they offer. Then, like the Apostle Paul, I will bring blessing to vulnerable people of my community. Being a businessperson called to the ministry of renewal, I can bring vigorous benefit to my community by providing products and services and jobs to help people feed their families. The Apostle Paul was also a tentmaker and a ministry leader.
Therefore, I sought an online Bible school since my volunteer work with JRS gives me access to the internet. At this time, I can not afford to pay for learning. Therefore, CLI is essential for realizing my dreams by having the chance to acquire sound knowledge about the Lord and scripture with the help of the Holy Spirit. Through this free advanced quality ministry training at the Christian Leaders Institute, I push forward to my goal with confidence.
My prayer in this education journey is to continue to walk closer to God, overcome all the challenges/tests, and successfully achieve my ministry dream for the glory of God.
Thank you, CLI! God bless you and keep you all on your journeys!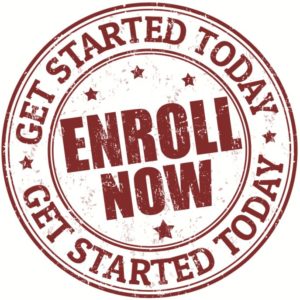 Learn more about ordination at the Christian Leaders Alliance. Interested in a low-cost degree? Check out the Christian Leaders College.
https://www.christianleadersinstitute.org/wp-content/uploads/2020/09/Advanced-Quality-Ministry-Training-1.jpg
820
547
Christian Leaders News
https://www.christianleadersinstitute.org/wp-content/uploads/2020/07/CLI-LOGO-e1432902471812-300x94-1.png
Christian Leaders News
2020-09-25 09:54:15
2020-09-25 09:54:15
Advanced Quality Ministry Training