Hello, I am excited to serve in Youth Ministry and study at the Christian Leaders Institute (Learn more about online Bible classes, Click Here). I reside in the USA's Northern Virginia area with my husband of 12 years and our 2 amazing boys. Currently, I serve as a volunteer Youth Pastor at our church and enjoy every aspect of it!
My Youth
I had a rough upbringing. However, even at an early age, I saw God's divine hand protecting me. Therefore, now I am serving him in my purpose. I came to know Christ early and grew up in a Christian home, although that home had its dysfunctions. In my early teens, I came to accept Christ, served in my local church, etc. However, it wasn't until I took my first mission trip to Central America that I truly fell in love with my Savior. I experienced a personal encounter with the Father and that shifted my heart to desire to serve Him.
After continuing to serve in the church throughout my teen years, I married my husband who I met in my youth group. We began serving as leaders of the Volunteers and Ushers and learned so much throughout this time.
New Ministry Direction
As the years went on, I began to feel that God wanted me to serve in a different aspect. Well, that feeling was confirmed when almost a year ago, our Pastor approached my husband and me to ask if we would become the Youth Pastors. At this time, there was no youth ministry at our church.
Starting from scratch, we took this new role and have always seen God's hand at work. We have become the "Cool Peeps" in church per the teens, and we love it and enjoy the blessings that come with it.
From Nerf Gun Battles, Lock-Ins, Pool Parties to seeing teens give their lives to Christ, baptized, and then serving within our church. There are so many memories that I have shared with my teens, and I feel so blessed to have been given this opportunity. The love they give is so real even when we adults don't give them enough credit.
In this journey, I have found myself with a renewed passion for our youth. I began working with our local middle and high schools this year. I want to implement restorative justice practices and find ways to bridge the inequalities among the youth of certain races or income faces.
Called to Serve in Youth Ministry
Not having any formal training in Restorative Justice or Youth Ministry, I sometimes feel incapable. This need brought me to the Christian Leaders Institute. The vast directory of programs, certifications, and degrees offered is astonishing! Being a Volunteer Youth Pastor of a small church, at times, means I am paying out of pocket for supplies, events, etc. for my youth. Having an institution like CLI provide quality content for no or minimal fee is a blessing. I hope to receive formal training here at CLI to serve the lives better I encounter inside and outside the church building. Being able to have the tools and knowledge to teach, mentor, guide, and inspire the younger generation is my heart's purpose on this Earth.
I love my husband, my kids, and my family. But most of all, I love God. My life changed the day I realized how much God loved me! Now, I try to live my life by responding in love to Him the best way I know. I enjoy the journey, and I'm getting to do it with a great bunch of students and families. Therefore, I look forward to continuing my journey at CLI and seeing the harvest come to fruition!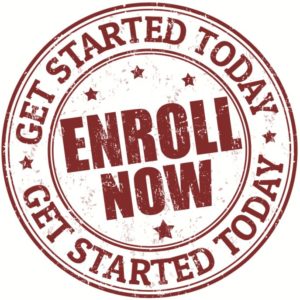 Learn more about ordination at the Christian Leaders Alliance. Interested in a low-cost degree? Check out the Christian Leaders College.
https://www.christianleadersinstitute.org/wp-content/uploads/2021/01/Serve-in-Youth-Ministry-1.jpg
976
759
Christian Leaders News
https://www.christianleadersinstitute.org/wp-content/uploads/2020/07/CLI-LOGO-e1432902471812-300x94-1.png
Christian Leaders News
2021-01-13 10:02:22
2021-01-14 10:26:28
Serve in Youth Ministry and Study at CLI