My name is David Pojeky, Jr. As my ministry journey begins, God led me to the Christian Leaders Institute (Learn more about online Bible classes, Click Here). I was born in January of 1963 in Detroit, Michigan, USA. I am the oldest of 4 children. We grew up on a farm north of Detroit, where we raised crops and livestock. As the oldest, I had many chores as my dad also worked as a Millwright to pay the bills. He didn't have the time needed to do both jobs. So, at a young age, I learned responsibility.
I came to know Jesus Christ with the help of a neighbor who held a Bible study in her basement once a week. As I grew older, I grew apart from my family. A few years later, I quit school and joined the army. I thought it was my only escape. My father had become a heavy drinker, and my responsibilities grew. Everything was always my fault. I was no angel but lost and misguided, as I know now looking back. I traveled down some dark roads, including drinking, drugs, and a rebellious attitude.
My Military Career and My Marriage and Family
The army allowed me to join the 82nd Airborne Division, where, with hard training, discipline taught me how to be America's best as "America's Guard of Honor." I spent 2 years in that division and then traveled to Europe. After 6 years, I finished my military career.
However, restarting life after the military wasn't easy. I found myself back on the dark roads of life. That's where God stopped me in my tracks. He put this beautiful woman named Heidi in my path. I knew as soon as I saw her I was going to spend forever with her. We have been together for almost 30 years now. We have 3 children: 2 boys and a girl, as well as 3 beautiful grandchildren.
My Ministry Journey Begins
I found a church about 7 years ago, and it felt like I found my home. I have grown closer to the Lord. Our pastor has a way of challenging us. One day, he challenged us to pray for a stranger! I thought, "Sure, that's gonna happened." Yet, I prayed for strength to do something like that. Well, if you ask, God will answer. Sure enough, He put someone in my path. I could tell she was hurting, but I didn't know why. So I asked if I could pray for her (hoping she would say no), and she said yes. Talk about being scared!! However, I had faith and trust in the Lord! I don't remember what I said, but it was everything she needed to hear! Glory be to God!
I grew in the church, and the leaders ordained me as a Deacon. After my first term, the leaders asked me to serve another term. I realized I was being called to Ministry when my friend's father became ill. He was hospitalized, and I would visit and pray with his family and him. When he passed, I offered to read scripture at his funeral. The day before the service, the family asked if I would say a special prayer. I said I would be honored to.
After the service, the officiating pastor asked me, "How long have you been preaching?" I told him that I am not a preacher, just a sinner who needs God every day like everyone else. He then put it on my heart that I could be missing my calling and pray on that.
My Ministry Journey Begins and Leads to CLI
Praying on that brings me here to the Christian Leaders Institute. I want to minister with music. Also, I want to help people when they are hurting and don't know where to go or who to turn to. To help couples beginning their journey together to remember to keep God-centered in their lives and their families is also something on my heart. I am a firm believer in the power of prayer, and I believe I would not be at CLI today if it weren't for God's grace. So, I come here to continue to walk with God and learn to help share His Grace!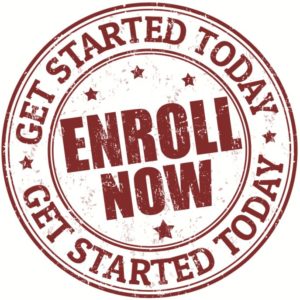 Learn more about ordination at the Christian Leaders Alliance. Interested in a low-cost degree? Check out the Christian Leaders College.
https://cli-wp-uploads.s3.amazonaws.com/wp-content/uploads/2021/01/126447180_10157546248313199_2635919362675440501_n-2.jpg
277
228
Christian Leaders News
https://cli-wp-uploads.s3.amazonaws.com/wp-content/uploads/2022/11/Screen-Shot-2022-11-18-at-11.13.18-AM-300x122.png
Christian Leaders News
2021-01-29 09:24:28
2021-01-29 09:24:28
Ministry Journey Begins and Leads to CLI