Hi, my name is Jeffery Kuppan, and I am excited to be a community Christian leader studying at CLI. I reside in Durban, South Africa, with my wife of 11 years, and our two kids aged seven and four years old. Currently, I run my own consulting business and am also involved in community work in the city. I have been serving as an Assistant Pastor for the past 12 years in my local church. Also, I am actively involved with the many outreach projects with the disadvantaged members of our community.
I was born into a Christian home. While growing up, my dad died when I was seven years old. Sadly, I cannot remember much about him. However, I do remember that he loved the Lord with all his heart. Due to my dad passing away, we lived in poverty. Yet, we never had a poverty mindset because my dad taught us the word of God. God was the only hope that we lived with every day.
I grew up in the church. I gave my life to the Lord at the age of 14 because I knew I was called for ministry. God had his hand upon my life.
Called to be Community Christian Leader
Growing up in my neighborhood, drugs, alcohol, and crime surrounded me. Many of those involved in them became friends of mine. I never judged them or looked down upon them. I sat with them, ate with them, and played sport with them. They respected the fact that I never joined them in their activities or their habits. I gained their respect, and by the age of 15, these "nonbelievers" recognized the calling of God over my life. They started calling me Pastor. It is when I began to take the call of God seriously. When nonbelievers began to prophesy over my life and called those things that are not as if they are, I knew God was calling.
I want to share God's Word with everybody and anybody but mainly focusing on those rejected by society. The field is ready, but the laborers are few. I dream of becoming a trained Christian leader in my community.
I love the word of God because it is life and light. It can change any circumstance. One word from God can turn people's lives around and make flowers in the desert bloom. God brings life!
I love the Christian Leaders Institute because it teachers the uncompromising word of God. I know that my study at CLI will increase my knowledge of the gospel, the Bible, and so much more. It will help me be more confident when sharing the Word. It will also enable me to be recognized as a trained community Christian leader through my certificates and awards in ministry.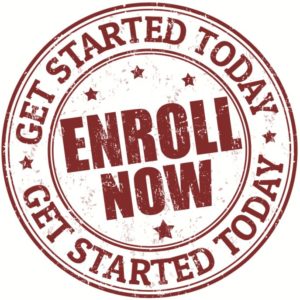 Learn more about ordination at the Christian Leaders Alliance. Interested in a low-cost degree? Check out the Christian Leaders College.
https://www.christianleadersinstitute.org/wp-content/uploads/2020/07/Community-Christian-Leader-1.jpg
246
252
Christian Leaders News
https://www.christianleadersinstitute.org/wp-content/uploads/2020/07/CLI-LOGO-e1432902471812-300x94-1.png
Christian Leaders News
2020-08-03 08:54:01
2020-08-03 08:54:01
Community Christian Leader