Hello, my name is Shelia McClellan, and I am called to women's ministry. I live in Southwest Georgia in the small community of Boston, just outside of Thomasville. I graduated from Florida State University in Tallahassee, Florida, with my Master's degree in Clinical Social Work. For 20 years, I have practiced as a therapist and social worker. A few years ago, I married Robert McClellan.
I came to know the Lord as my personal Savior while at a youth camp in Ridgecrest, North Carolina, at the age of 11. I have always had a heart for the things of God and loved Jesus. There's never been a doubt that I was called into ministry from an early age. However, I have always considered what I do as a social worker in my job as a ministry. I believe that as Christians, we are all called to share the love of Jesus wherever we are.
Prison Ministry and Marriage
Five years ago, while working as a therapist at a men's prison, I was also leading a Bible study with several offenders. It was in this study group that I met and fell in love with my husband. Currently still incarcerated, Robert ministers inside the walls of prison every day. Next to Jesus, my husband is the best thing to ever happen to me in my life. We are awaiting the court's decision on his release and trusting God for his perfect timing.
The decision to marry a man who is in prison rocked my family's comfort zone and met with much resistance. It took every bit of the last five years of leaning into God and trusting Him to soften and turn hearts for my family to understand and accept that I am in God's perfect will.
Called to Women's Ministry and Training at CLI
Taking this next step in my life to further my education in Christian leadership and women's ministry at the Christian Leaders Institute is an act of trust and obedience to God. Through my husband's involvement with the Kairos inside prison ministry, I became involved in the Kairos outside prison ministry. It ministers to women who have loved ones either currently or previously incarcerated.
There is no doubt that God is calling me to something bigger. I have a willing heart and spirit to follow God's plan for my life. My ministry dream is to work in full-time women's ministry and to utilize my experience as a therapist and social worker to minister to women through Bible teaching, speaking, and workshops as an ordained minister and chaplain.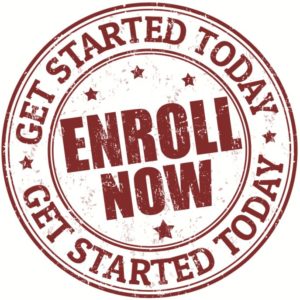 Learn more about ordination at the Christian Leaders Alliance. Interested in a low-cost degree? Check out the Christian Leaders College.
https://www.christianleadersinstitute.org/wp-content/uploads/2020/09/107307209_10224039460474802_1788058060001581028_o-scaled.jpg
2560
1066
Christian Leaders News
https://www.christianleadersinstitute.org/wp-content/uploads/2020/07/CLI-LOGO-e1432902471812-300x94-1.png
Christian Leaders News
2020-09-16 09:57:00
2020-09-16 09:57:00
Called to Women's Ministry